Transfer Pricing Solutions Asia is finalist to ITR Tax Awards 2019
We are delighted to announce that our firm Transfer Pricing Solutions, has been shortlisted as a finalist! This time we are making our name in the International Tax Review Asia Tax Awards 2019.
Our nominations for 2019 are:
Australian Transfer Pricing Firm of the Year
Asia's Transfer Pricing Practise Leader of the Year
Singapore Transfer Pricing Firm of the Year
Asia's Best Newcomer of the Year
A big thank you to our team who has made this possible, let's aim higher for next year! We would also like to thank all of you who have been supporting us throughout our journey.
"The harder you work for something, the greater you will feel when you achieve it"

Congratulations to all other finalists! We will see you at the awards ceremony taking place on 9 May 2019 in Singapore.
Read more about the announcement:
https://www.internationaltaxreview.com/Article/3863525/ITR-Asia-Tax-Awards-2019-shortlist-announced.html?ArticleId=3863525


Shannon Smit
Director - Australia
Shannon Smit is the founding director of Transfer Pricing Solutions and has consulted multi-national companies on transfer pricing, taxation and accounting for over 25 years. Transfer Pricing Solutions has been recognized for their expertise, and in 2017 Shannon was thrilled to be awarded Asia Pacific Transfer Pricing Leader of the Year.
Shannon was appointed to the Australian Governments Board of Taxation's Working Group as an Expert Panel Member for the Review of Tax Impediments Facing Small Business and Shannon also lectures in Transfer Pricing as a part of the Melbourne University's Law School International Tax Program.


Adriana Calderon
Director - Singapore
Adriana is the co-founder of Transfer Pricing Solutions Asia. Adriana has extensive international experience with Big Four and mid-tier firms advising multinational companies in the areas of corporate and international taxation across South America, the US, Australia and the Asia Pacific Region.
Adriana also enjoys teaching and is a regular speaker and facilitator of Transfer Pricing seminars and workshops. She is a transfer pricing trainer for the Institute of Singapore Chartered Accountants and Singapore Institute of Accredited Tax Professionals. Adriana has also facilitated training sessions for CFOs, tax teams of large companies and consultancies, and tax executives at the Australian Taxation Office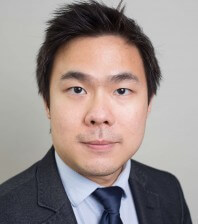 Hong Chuan Tan
Director - Malaysia

Hong Chuan is the Global Manager of Transfer Pricing Solutions and Director of Transfer Pricing Solutions Malaysia. He has extensive transfer pricing experience across the Asia Pacific region, assisting clients with transfer pricing planning and risk management, Country-by-Country reporting statements, transfer pricing documentation, tax effective supply chain management and dealing with the Malaysian Inland Revenue Board as well as the Australian Taxation Office.
Hong Chuan loves writing and is a content writer for Institute of Singapore Chartered Accountants.